"That jazz" is referring to a miracle in music that happened in the beginning of 1900s when people from a big variation of ethnical and cultural background inspired each other to play in a new fashion. Luckily all this coincided with the development of new inventions like the phonograph recordings, photography and film so that it became in part documented and still can be enjoyed today. In my early teens I happened to be exposed to "that jazz" and it struck a string deep within me that has kept vibrating ever since.
Paul Bocciolone Strandberg

Latest post:
En dag på Cat-expressen fortsättning
Framåt sex, sju har jag för mig att vi fick spela något när aftonens middagsgäster anlände, sedan åt vi och drack i överflöd liksom de andra, men när det var dags för kaffe och avec var det även dags för vår lilla show. Vad minns jag av den? Inte mycket, men det började med att vi spelade "The Cuckoo Song" sång från Helan och Halvan-filmerna och då tog Helmer, en lustig farbror med uttalad Göteborgshumor över. Hans vitsar varvades med vår 20-talsjazz till allas belåtenhet. När vi var klara med underhållningen fanns det en del tid kvar av kvällen så ofta störtade vi iväg till ortens Baldakinen, den tidens dansrestaurang-kedja eller en pub för att få se människor i vår egen unga ålder. Man var ju ingen dansör precis och absolut ingen dansbands-diggare, så det blev lite lustigt när tjejen man bjudit upp ville dansa nära orkestern för att "kolla på musikerna". Uffe försökte konversera med sin danspartner någonstans i Norrland och sa "Det är tryck här!" varvid svaret blev "Ja, tryck på du bara, det går, bra…"
Vi hade alltså en restaurangvagn, en barvagn, sovagnar och ett antal vagnar där maskinerna var lastade på tågsetet. Jag minns frukostarna där vi satt och njöt av färden genom det svenska landskapet vid panoramafönster. Det finns en inspelning från Cat Expressen. Strax innan vi åkte ut på turnén hade jag träffat en tjej som jag fått på hjärnan så jag tänkte i synnerhet på henne när jag totade ihop "Yellow Cat Blues" som vi spelade den sista kvällen.
Vi hade med danske Ole som extra rörblåsare och här är det han som spelar sopransax medan vi hör Uffe på altsax.
Scaniazz spelar Yellow Cat Blues.
Inspelat i Kiruna, på Cat Express tåget, 1975.
Paul Bocciolone Strandberg, kornett
Ole Høst, sopranosax
Ulf Björkbom, altosax
Björn Ekman, banjo
Stefan Kärfve, tuba
Hans Bendroth, washboard
Appendix I
Live från på Cat-expressen. Helmer ledde underhållningen och berättade vitsar. Den här kvällen var det lite stökigt.
Latest CD: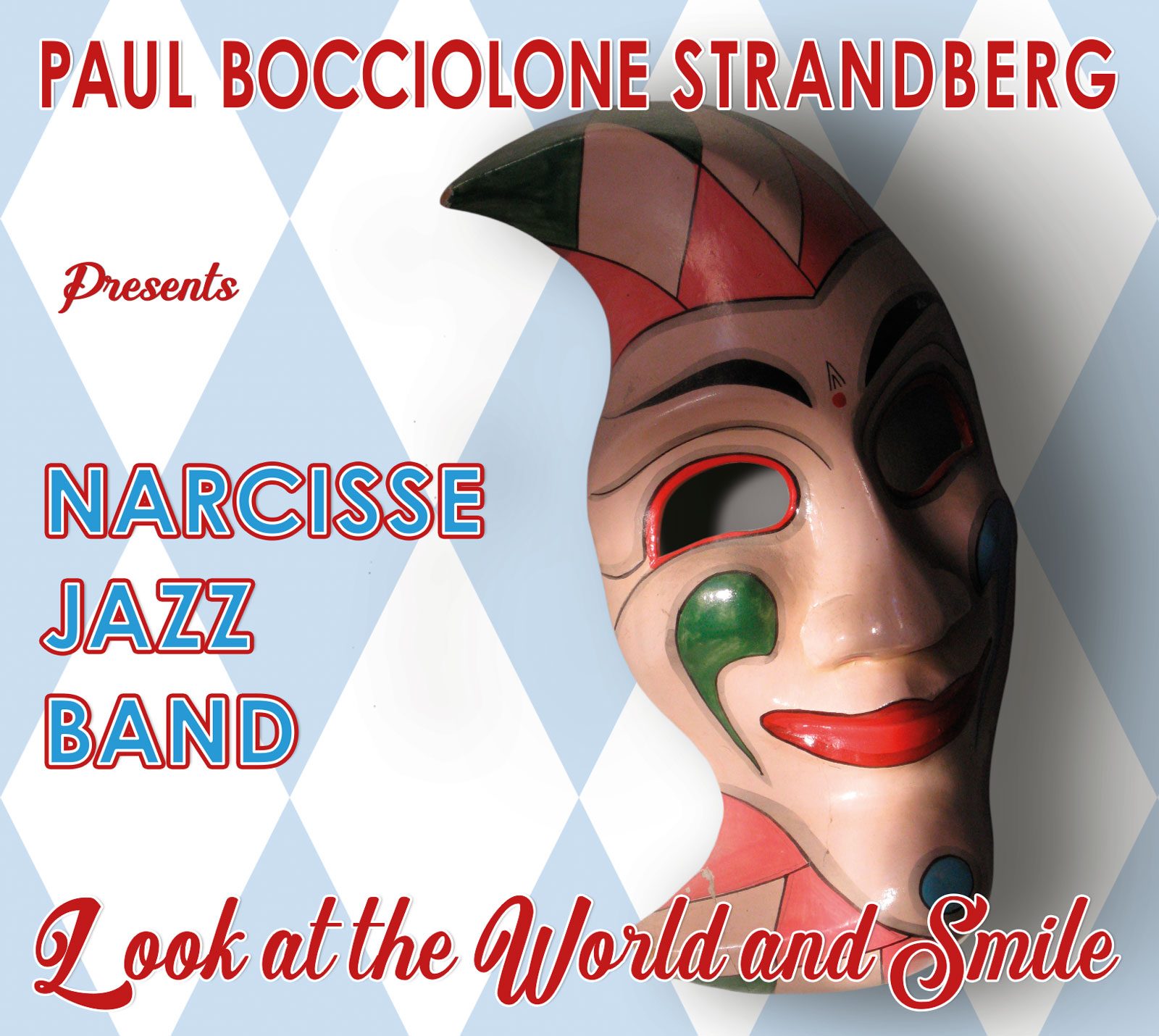 Melodious jazz inspired by the irresistible sound and pulse of the 1920's
Order it now (Paypal och Swish)
Tracklist:
| | | |
| --- | --- | --- |
| | | |
| 1. | I'd Rather Be the Girl in Your Arms | 3:27 |
| 2. | See if I Care | 3:18 |
| 3. | Lots O' Mama | 3:27 |
| 4. | Down South Blues | 4:28 |
| 5. | Just One More Kiss | 3:35 |
| 6. | Down on the Levee Blues | 3:25 |
| 7. | Get off My Money Blues | 2:30 |
| 8. | Way After One | 3:13 |
| 9. | The Flapper Wife | 3:14 |
| 10. | Irresistible Blues | 3:14 |
| 11. | I Must Be Dreaming | 4:10 |
| 12. | Look at the World and Smile | 3:29 |
| 13. | How Could I Be Blue | 2:57 |
| 14. | Hoosier Sweetheart | 2:55 |
| 15. | My Pillow and Me | 3:03 |
| 16. | Cover Me up with Sunshine | 3:20 |
| 17. | Far as I'm Concerned | 3:39 |
| 18. | Baby | 3:51 |
| 19. | River Stay Away from My Door | 3:56 |
| 20. | Auld Lang Syne | 2:13 |
| | Total play time: 68:04 | |
Order it now on our Contact Form (Paypal och Swish)
New Paul and His Gang CD:
Paul and his Gang was founded in Malmoe, Sweden by Paul Bocciolone Strandberg in 1990. At the most prestigious jazz festival for "old style jazz" in Breda, Holland they won the first prize in 1992. Their genuine interpretations of early jazz created an interest also in the US where (…) continue readingMore about Paul and His Gang CD Live in USA and Canada
Picture of the day:
Also Available now: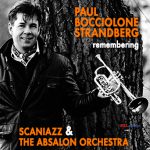 I'm proud to present a new double-CD in co-operation with jazzarkivet. The production is a retrospective collection of recordings and presents two of my most successful bands, Scaniazz (CD 1) and The Absalon Orchestra (CD 2), covering the period from 1975 until 1988 (…) continue readingRemembering CD