"That jazz" is referring to a miracle in music that happened in the beginning of 1900s when people from a big variation of ethnical and cultural background inspired each other to play in a new fashion. Luckily all this coincided with the development of new inventions like the phonograph recordings, photography and film so that it became in part documented and still can be enjoyed today. In my early teens I happened to be exposed to "that jazz" and it struck a string deep within me that has kept vibrating ever since.
Paul Bocciolone Strandberg


Latest post:
Hot Dance-Jazz mit dem Absalon Orchestra
Recension från en konsert på Farmhouse Jazz Club i Versmmold (Tyskland). Jag blev kanske blixtförälskad i fotografen, jag minns inte, men så här såg det i alla fall ut när Absalon härjade i Tyskland någon gång i slutet på 80-talet.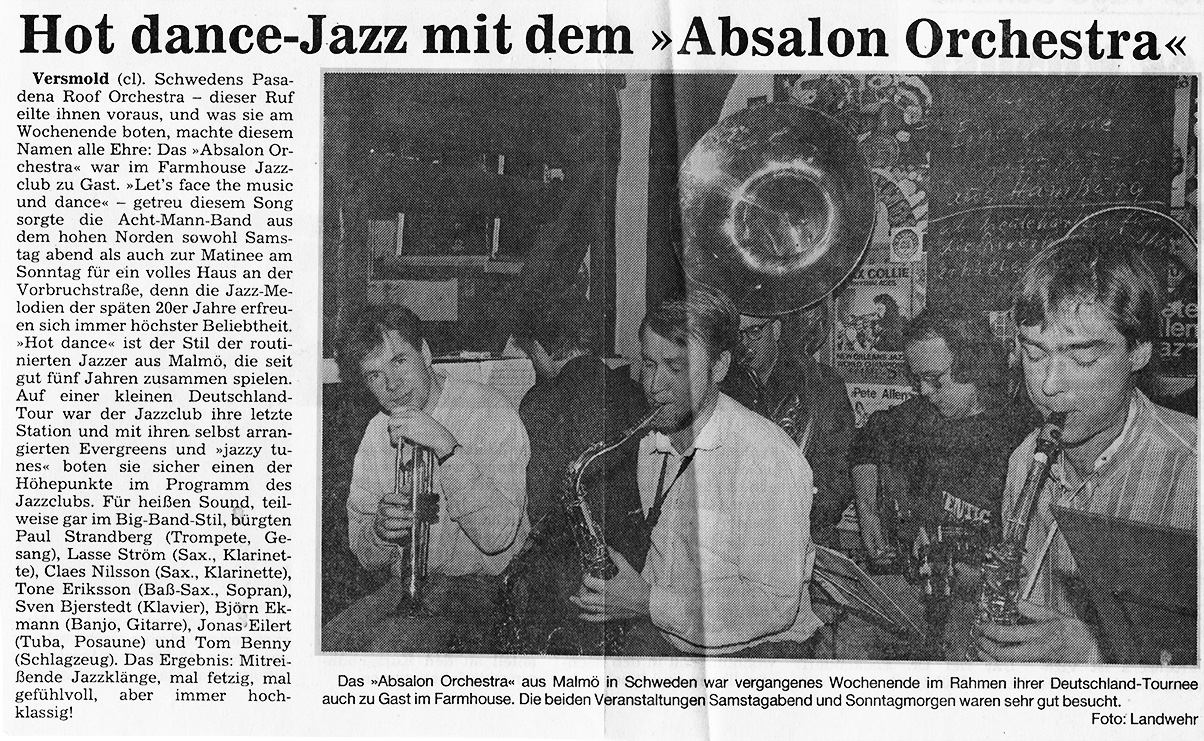 Picture of the day:
Available now: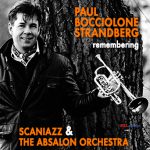 I'm proud to present a new double-CD in co-operation with jazzarkivet. The production is a retrospective collection of recordings and presents two of my most successful bands, Scaniazz (CD 1) and The Absalon Orchestra (CD 2), covering the period from 1975 until 1988 (…) continue readingRemembering CD