"That jazz" is referring to a miracle in music that happened in the beginning of 1900s when people from a big variation of ethnical and cultural background inspired each other to play in a new fashion. Luckily all this coincided with the development of new inventions like the phonograph recordings, photography and film so that it became in part documented and still can be enjoyed today. In my early teens I happened to be exposed to "that jazz" and it struck a string deep within me that has kept vibrating ever since.
Paul Bocciolone Strandberg

Latest post:
Det hände en jobbig grej under senare hälften av 1984.
I TV-programmet från Askersund hade man hade fått en ide om att Stefan med sin tuba skulle binda ihop olika inslag spelandes Buddy Bolden's Blues. (Producenten spelade just tuba i Nyhetsbandet!) Vi märkte att tonerna inte kom lika lätt ur det stora välputsade instrumentet som de brukade och rätt snart blev vi varse att hans tubaspel hade rasat samman totalt. Jag vet än idag inte exakt vad som var den bakomliggande orsaken till kollapsen av ansiktsmusklerna och/eller det stöd från diafragman som behövs för att spela blåsinstrument. Antagligen fanns det ett samband med den kroniska sjukdom som sedan 20års-åldern till stor del präglade Stefans liv och leverne. Resultatet blev naturligtvis att han tragiskt nog måste sluta och att vi behövde hitta en lösning för bandet.
Till en början föll valet på Leo från Köpenhamn som var en tuba-spelare i absolut toppklass, därefter hade vi turen att få med Kalle, den lokala klippan på kontrabas som fixade uppgiften med glans och med stor entusiasm.
Bland de svenska jazzfestivaler som växte fram på 80-talet fanns som tidigare nämnts även den i Ronneby. Ett viktigt inslag på alla dessa tillställningar var den stora paraden i New Orleans Brass Band-anda. För publiken var det en höjdare att se alla musiker marschera genom samhället med pompa och ståt. För musikerna själva var det om man tog det litet lugnt en lämplig uppvärmning inför kommande konserter. Men musikaliskt får man som bäst beskriva det som ett livfullt kaos som dock mirakulöst nog fungerade hyfsat. I Askersund var det till slut så många musiker att man fick dela upp brasset i tre eller fyra stycken band som sedan kom samman på stora torget spelandes varsin låt.
Men i Ronneby där det även bjöds på annan jazz än den traditionella fick man med nöd och näppe ihop folk till en liten parad. På en charmerande filmsnutt från 1985 ser man Scaniazz gå en promenad tillsammans med en ungdomsorkester som övat in When the Saints Go Marching In.
Paul Bocciolone Strandberg, kornett
Arne Hojberg, trombon
Jan Nilsson, altsax
Björn Ekman, banjo
Karl Kronqvist, cymbal
Sven Bjerstedt, tuba
Olle Carlsson (från en annan orkester), virveltrumma
Latest CD: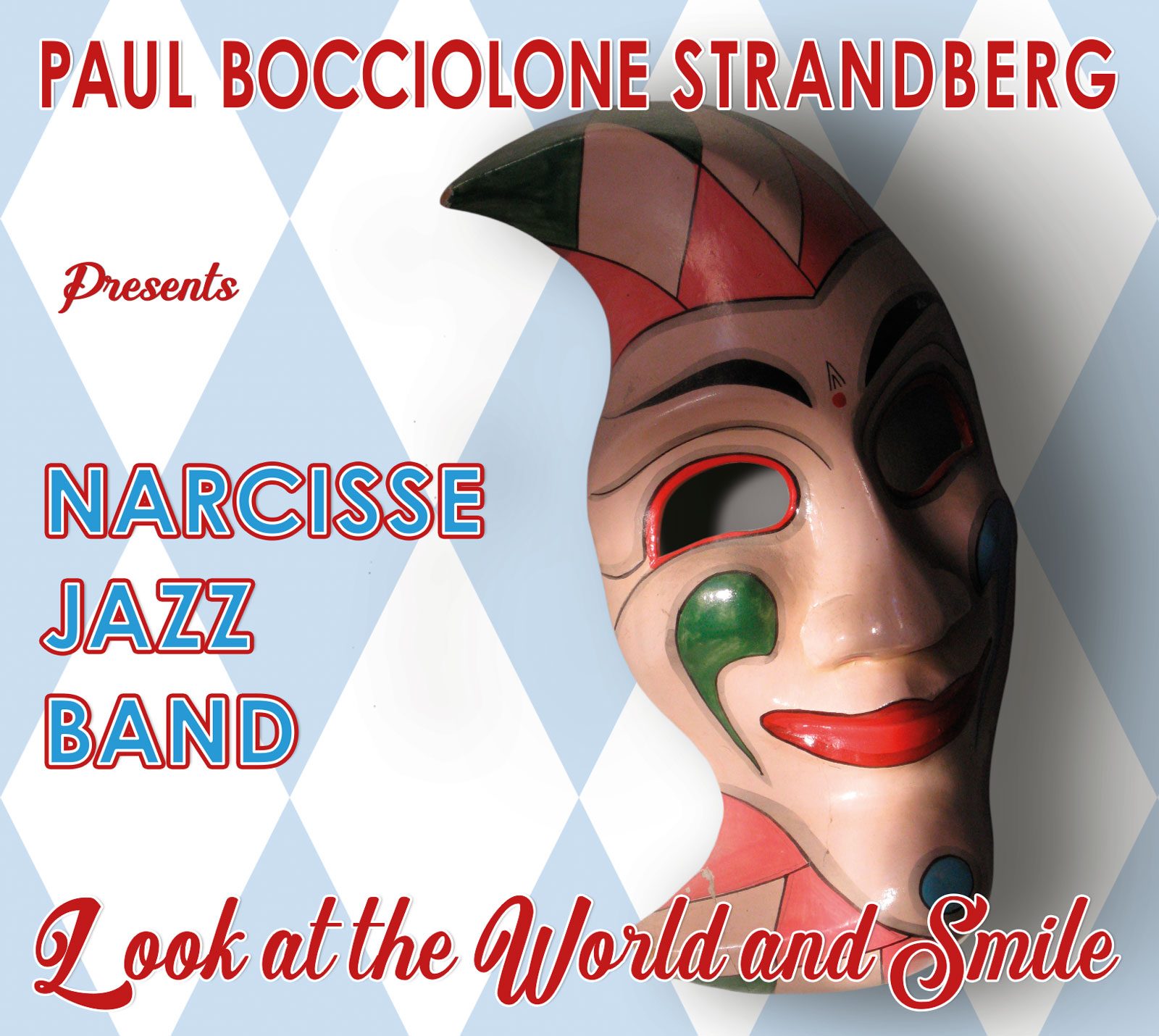 Melodious jazz inspired by the irresistible sound and pulse of the 1920's
Order it now (Paypal och Swish)
Tracklist:
| | | |
| --- | --- | --- |
| | | |
| 1. | I'd Rather Be the Girl in Your Arms | 3:27 |
| 2. | See if I Care | 3:18 |
| 3. | Lots O' Mama | 3:27 |
| 4. | Down South Blues | 4:28 |
| 5. | Just One More Kiss | 3:35 |
| 6. | Down on the Levee Blues | 3:25 |
| 7. | Get off My Money Blues | 2:30 |
| 8. | Way After One | 3:13 |
| 9. | The Flapper Wife | 3:14 |
| 10. | Irresistible Blues | 3:14 |
| 11. | I Must Be Dreaming | 4:10 |
| 12. | Look at the World and Smile | 3:29 |
| 13. | How Could I Be Blue | 2:57 |
| 14. | Hoosier Sweetheart | 2:55 |
| 15. | My Pillow and Me | 3:03 |
| 16. | Cover Me up with Sunshine | 3:20 |
| 17. | Far as I'm Concerned | 3:39 |
| 18. | Baby | 3:51 |
| 19. | River Stay Away from My Door | 3:56 |
| 20. | Auld Lang Syne | 2:13 |
| | Total play time: 68:04 | |
Order it now on our Contact Form (Paypal och Swish)
New Paul and His Gang CD:
Paul and his Gang was founded in Malmoe, Sweden by Paul Bocciolone Strandberg in 1990. At the most prestigious jazz festival for "old style jazz" in Breda, Holland they won the first prize in 1992. Their genuine interpretations of early jazz created an interest also in the US where (…) continue readingMore about Paul and His Gang CD Live in USA and Canada
Picture of the day:
Also Available now: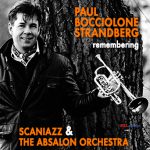 I'm proud to present a new double-CD in co-operation with jazzarkivet. The production is a retrospective collection of recordings and presents two of my most successful bands, Scaniazz (CD 1) and The Absalon Orchestra (CD 2), covering the period from 1975 until 1988 (…) continue readingRemembering CD