"That jazz" is referring to a miracle in music that happened in the beginning of 1900s when people from a big variation of ethnical and cultural background inspired each other to play in a new fashion. Luckily all this coincided with the development of new inventions like the phonograph recordings, photography and film so that it became in part documented and still can be enjoyed today. In my early teens I happened to be exposed to "that jazz" and it struck a string deep within me that has kept vibrating ever since.
Paul Bocciolone Strandberg

Latest post:
Stomp Off Records var ett amerikanskt skivbolag. Efter att 40- och 50-talens revivalrörelse avklingat hade man inte varit så bra på att hålla sin egen jazzhistoria vid liv i USA. De musiker som höll en professionell nivå och som ägnade sig åt kallad dixieland jazz verkade inte ha tid eller intresse av att fördjupa sig i den äldre jazzmusiken och sätta samman orkestrar som kunde exekvera den. En jazzentusiast vid namn Bob Erdos ville ändra på detta och startade ett skivbolag. För att hitta utövare och orkestrar att presentera för den amerikanska marknaden i avsikt att förhoppningsvis influera den sökte han sig till Europa. Här fanns det på många håll, främst i Frankrike och Tyskland band som såg 1920tals-inspelningarna som en skattkammare att ösa ur. På jazzfestivalen i Breda 1977 fick han tips av Ev Farey, trumpetaren från Bay City Jazz Band att gå och lyssna på Scaniazz från fjärran Sverige. Han blev klart intresserad. Brev utväxlades och så småningom cirka 3 år senare blev vi det första europeiska bandet att presenteras på det nya skivbolaget. Vi hade då och då ett samarbete med Malmö-konstnären Knut Grane som var en stor jazzentusiast, så vi bad honom om att göra framsidan på Lp:n. Producenten i USA gick i taket när han fick räkningen, men fint blev det!
Appendix I
Vi spelade in på Teaterhögskolan på Stora Nygatan och till vår hjälp hade vi två tekniska rådgivare i form av polarna Claes-Jörgen och Jerker och vid rattarna på bandaren satt Bosse som normalt jobbade på Sveriges Radio. Det var mycket jobb, många tagningar och mellan varven spelade vi inomhus-landhockey med skolans utrustning. Det mesta spelades in runt jul och nyår men när vår sista session gjordes i April hade vi bytt lokal till Rönneholmsskolan och då hade de gamla medlemmarna Björn och Hasse tagit tillbaka sina platser på banjo- respektive washboard-stolarna.
Scaniazz spelar Crying My Blues Away. Inspelat för Stomp Off den 27 april 1980.
Paul Bocciolone Strandberg, kornett
Stefan Edenborg, sopranosax
Björn Ekman, banjo
Stefan Kärfve, tuba
Hans Bendroth, washboard
Appendix II
Trots en hyfsad stämning i samband med skivinspelningarna för Stomp Off var det slut med det band som hade spelat ihop sig med en originell repertoar under 1978/79. Vad jag minns och kan utläsa ur handlingarna spelade vi aldrig mer offentligt med den kompletta sättningen av den konstellationen efter hemkomsten från Norge. Men mitt i all turbulens blev det klart med en Polen-turné i februari 1980. Tidigare trotjänarna Hasse och Uffe på washboard respektive sopransax fick inkallas. Det var vårt första besök i öst och vi kunde njuta av en rungande succé överallt. Vår första skiva, som vi hade gott om exemplar av, sålde som aldrig förr och finns idag ofta till försäljning på polska eBay. Själva resandet var grått och trist och turnébussen fick slita hårt på dåliga vägar. Gagerna som var i östvaluta och inte kunde tas med hem spenderades på mat och dryck och resväskor.
Foton © Hans Bendroth
Appendix III
En affisch från den 26 februari 1980!

Appendix IV
Vi hade tackat ja till en förfrågan om att spela i Amsterdam på jazzklubben Joseph Lam Café. Det var tänkt som en del i en turné som nu hade gått upp i rök, men vi beslöt oss för att hålla ord och åka Amsterdam tur och retur för att göra blott en spelning. Vi fick ihop en kvartett plus Neta, med bröderna Stefan och Rolf på tuba respektive banjo och jag och Uffe på kornett och sopransax.

Latest CD: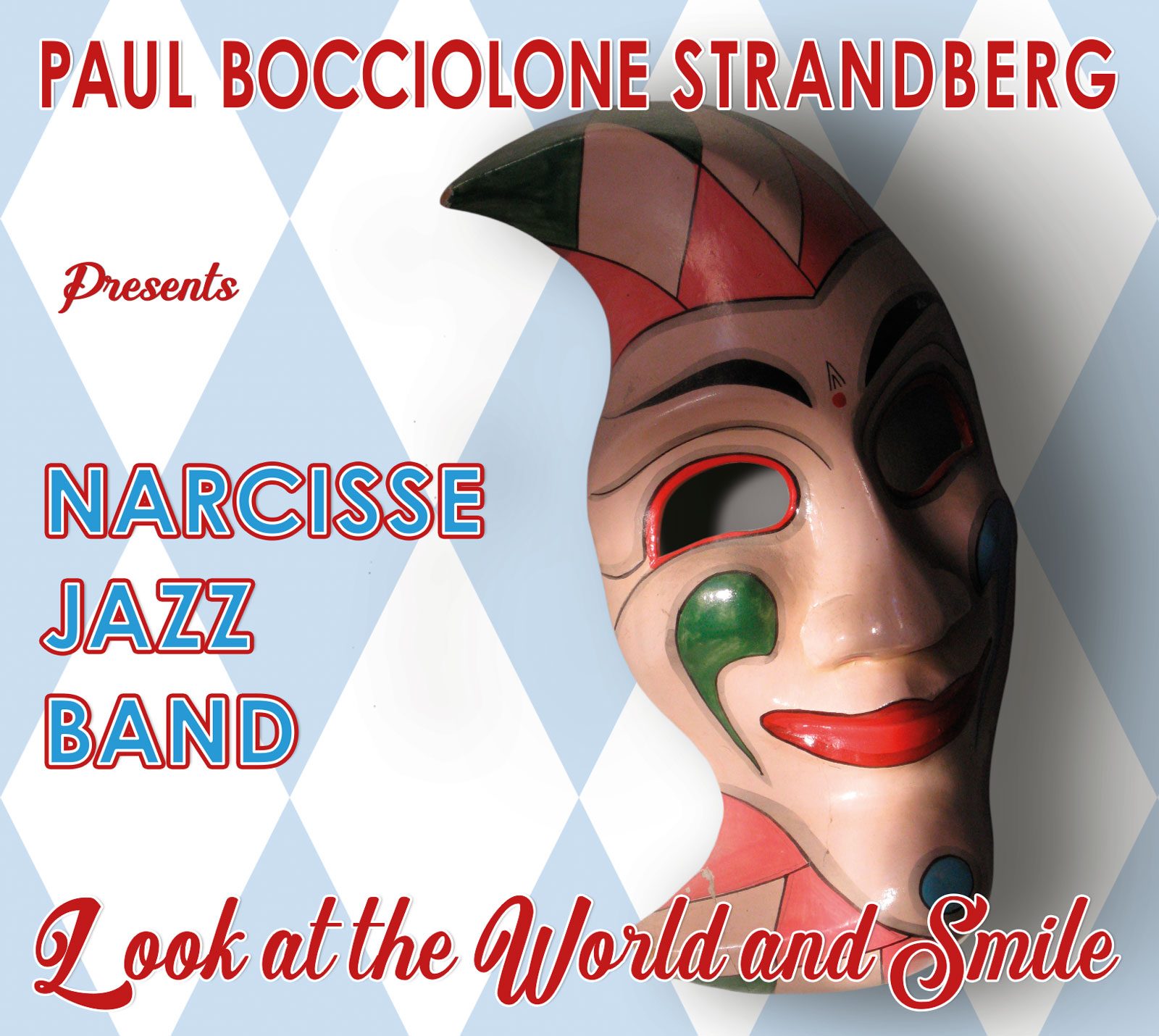 Melodious jazz inspired by the irresistible sound and pulse of the 1920's
Order it now (Paypal och Swish)
Tracklist:
| | | |
| --- | --- | --- |
| | | |
| 1. | I'd Rather Be the Girl in Your Arms | 3:27 |
| 2. | See if I Care | 3:18 |
| 3. | Lots O' Mama | 3:27 |
| 4. | Down South Blues | 4:28 |
| 5. | Just One More Kiss | 3:35 |
| 6. | Down on the Levee Blues | 3:25 |
| 7. | Get off My Money Blues | 2:30 |
| 8. | Way After One | 3:13 |
| 9. | The Flapper Wife | 3:14 |
| 10. | Irresistible Blues | 3:14 |
| 11. | I Must Be Dreaming | 4:10 |
| 12. | Look at the World and Smile | 3:29 |
| 13. | How Could I Be Blue | 2:57 |
| 14. | Hoosier Sweetheart | 2:55 |
| 15. | My Pillow and Me | 3:03 |
| 16. | Cover Me up with Sunshine | 3:20 |
| 17. | Far as I'm Concerned | 3:39 |
| 18. | Baby | 3:51 |
| 19. | River Stay Away from My Door | 3:56 |
| 20. | Auld Lang Syne | 2:13 |
| | Total play time: 68:04 | |
Order it now on our Contact Form (Paypal och Swish)
New Paul and His Gang CD:
Paul and his Gang was founded in Malmoe, Sweden by Paul Bocciolone Strandberg in 1990. At the most prestigious jazz festival for "old style jazz" in Breda, Holland they won the first prize in 1992. Their genuine interpretations of early jazz created an interest also in the US where (…) continue readingMore about Paul and His Gang CD Live in USA and Canada
Picture of the day:
Also Available now: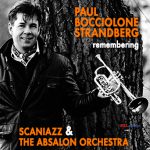 I'm proud to present a new double-CD in co-operation with jazzarkivet. The production is a retrospective collection of recordings and presents two of my most successful bands, Scaniazz (CD 1) and The Absalon Orchestra (CD 2), covering the period from 1975 until 1988 (…) continue readingRemembering CD