Anything
LP TOM-13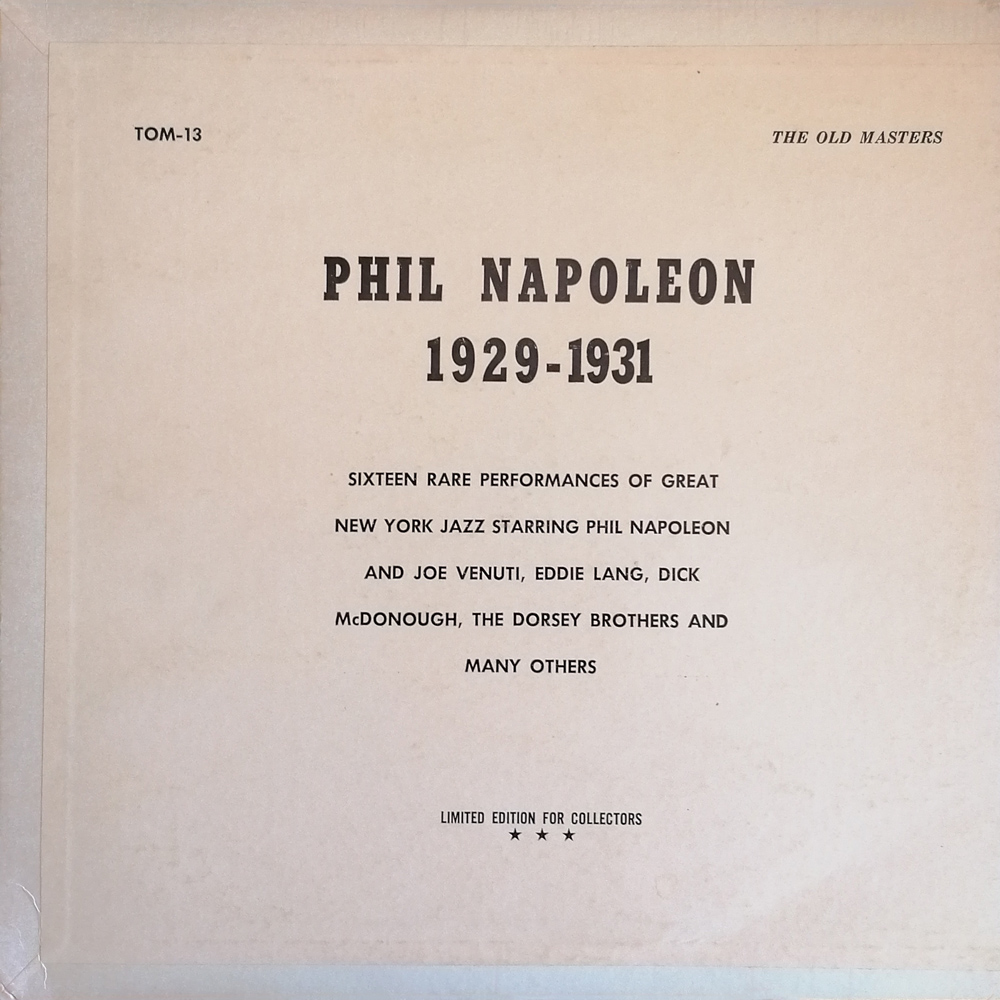 This mood piece is played by a group under Phil Napoleon's formal leadership. Filippo Napoli as was his birth name had success with his group Original Memphis Five and recorded plenty of music with this and under their different pseudonyms.
Here at a later date (1929) we have something quite different at an unusually slow tempo. TOM, "the old masters" editions have good sound, good transfers but no details or comments about the music on the sleeves. So I have to consult my Rust discography to confirm what I hear. That is that Tommy Dorsey, trombone, his brother Jimmy on clarinet, Frank Signorelli, piano and Eddie Lang and Joe Venuti with guitar and violin respectively, besides the leader on mute trumpet take turns to play sweet and with perfect control.
There are two versions under different names of this Napoleon/Signorelly composition. Here they somewhat humorously name themselves "Napoleon's Emperors".