Stomp Off, Let's Go
LP VJM Records VLP 21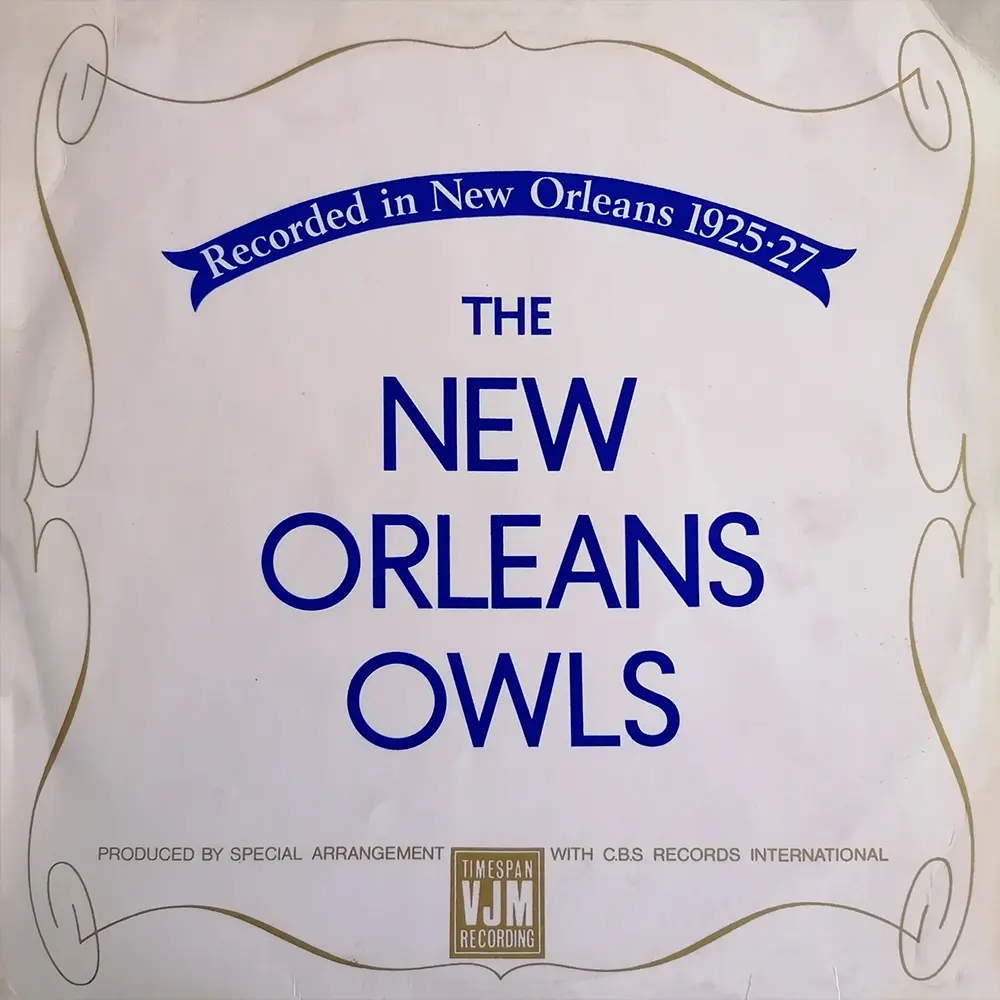 When we started a new band playing jazz and hot dance music in the beginning of the 1980s I wanted to keep it small in order to get reasonably paid gigs. And the first recordings of The New Orleans Owls are a good model of what you can achieve with only cornet and two saxes in the frontline.
The Owls were coming out of a string band, active in New Orleans since 1912, called the Invincibles String Band. The members managed to learn new instruments and at this time in 1925 they held a job playing for dancing at the Hotel Roosevelt. Their leader was Benjamin "Benjy" White who played clarinet and alto sax. With the addition of cornet player Bill Padron and Dan Leblanc on tuba they made this recording session for Columbia the same year.
Those recordings are special because they are among the very first made with the new electrical system. The company could use mobile equipment, operated from a van during one of their recording expeditions in the South.
The tune was composed by pianist Elmer Schoebel.