Trumpet Tango
LP Disneyland Records WDL-3011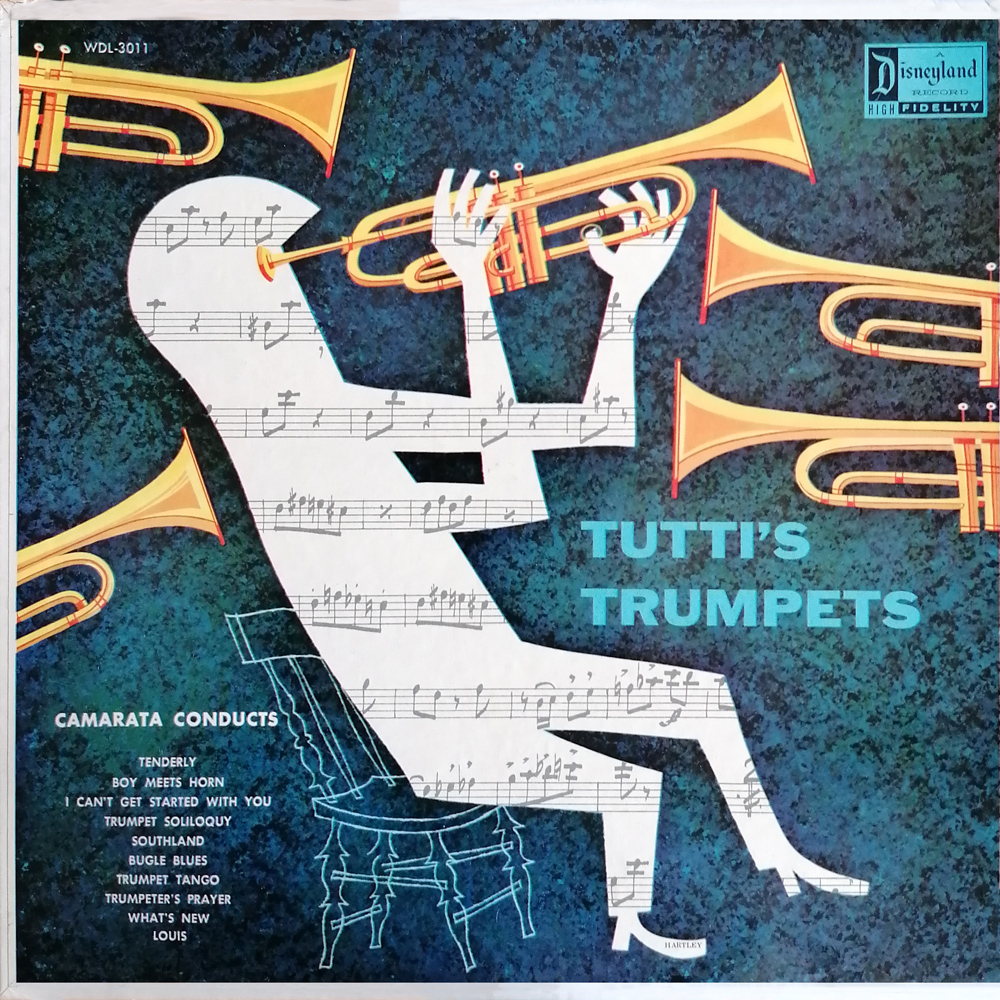 Tutti Camarata was a very skilled arranger who began his career as a trumpet player in Jimmy Dorsey's Orchestra, and it is this instrument that is the subject of the album from 1957. At hand Camarata has no less than six top trumpet men, each with his own beautiful big sound.
The guys that I think was easy to find around the Hollywood studios are Pete Candoli, Conrad Gozzo, "Shorty" Sherlock, Joe Triscari, Uan Rasey and the veteran Mannie Klein. Those are men that blew easily in any register and that could read any score!
We get some jazz and some entertainment music 1950s style. To the former category belongs tribute numbers to honor Louis Armstrong and Bunny Berigan.
The record title, Tutti's Trumpets, has a double meaning, except being Camarata's established nickname it's a music term that means "everybody plays", and in this number it is everybody, the full orchestra in a composition of the arranger himself.