Close Shave
Treasury of Jazz RCA Victor No 55, 430.677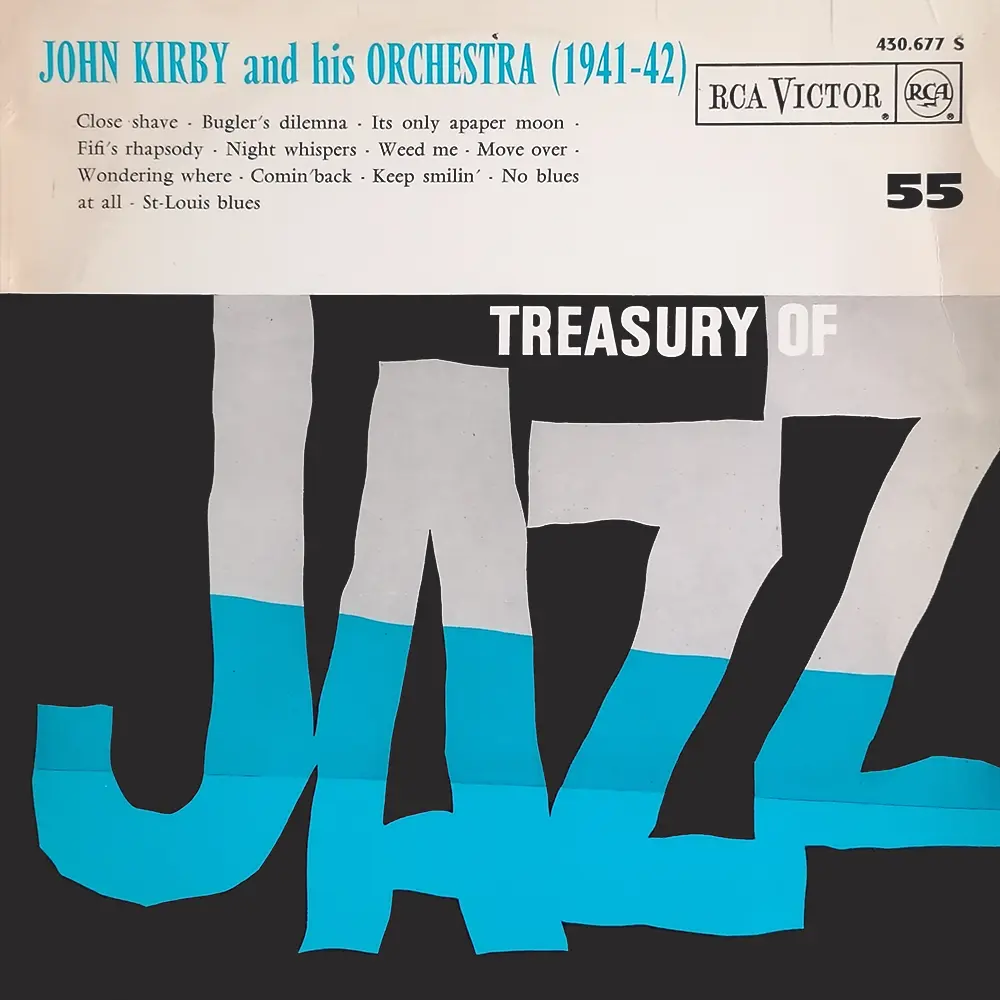 Already as a tuba player with Fletcher Henderson at the end of the 1920s, John Kirby was impressive. After changing to double bass his work became an important link to more modern bass line playing.
With the sextet he rose to fame in the jazz history through their elegance, the virtuosity and a distinct sound. The arrangements are the number one quality when you hear them, but the charts are also played with an amazing balance and control. Still it seems that they didn't need to rehearse much. According to their alto sax player Russell Procope they just played the notes and the dynamics and the precision came naturally through listening to each other.
They were a very tight group with besides the aforementioned Kirby and Procope, Buster Bailey on clarinet, Billy Kyle on piano and O' Neill Spencer on drums.
The sixth member Charlie Shavers has given his name to the tune. It's a funny title with its double meaning. Shavers, who is the trumpet player of the band played with a cup mute which is an important characteristic of its sound. His nickname was "Shave" and his mute was in a "close" position on this session from July 25, 1945.