Put On Your Old Grey Bonnet
CD American Music AMCD 133/134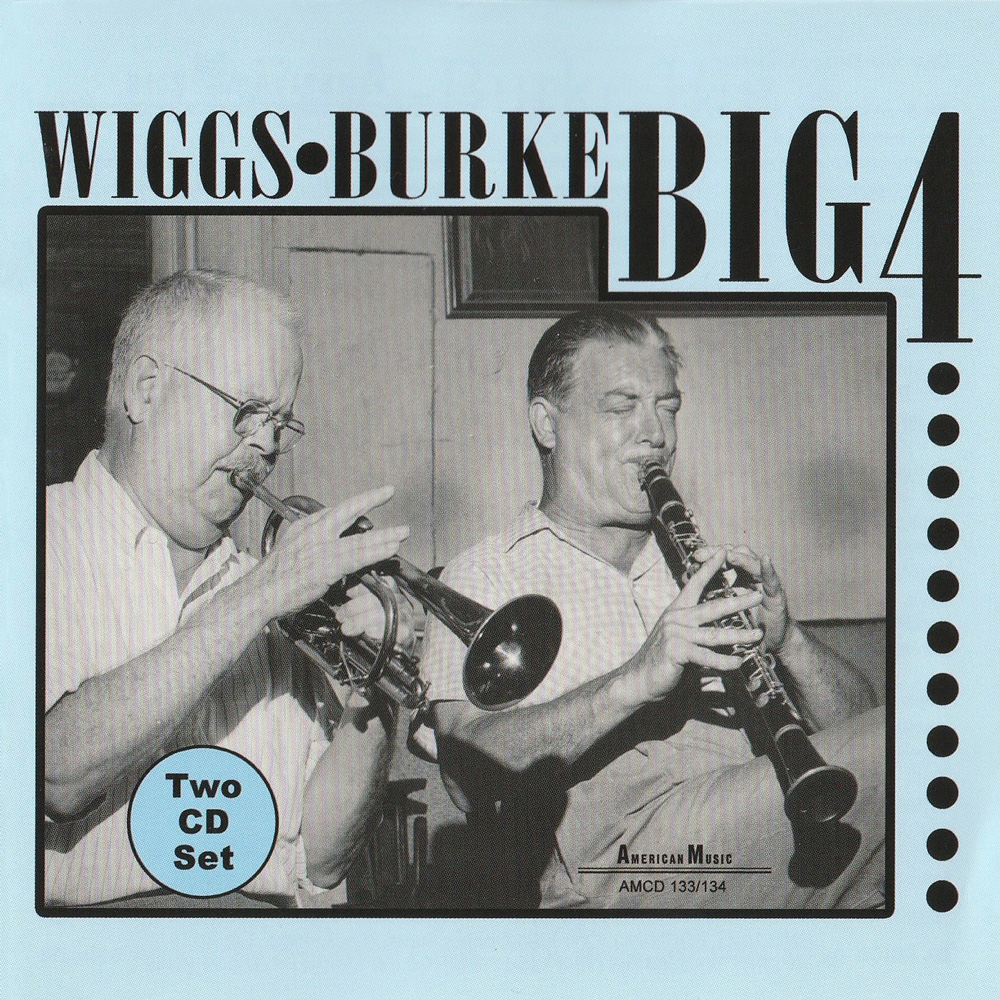 Those quartet recordings have a nice "living room jam" feeling about them. The four musicians, veterans out of New Orleans Jazz, have nothing to prove, they just use their experience to play varied interpretations of often simple traditional songs.
Edmond Souchon, guitar and Sherwood Mangiapane, bass provide a soft steady rhythm for Johnny Wiggs' cornet and Raymond Burke's clarinet. Both frontmen are striving to get a rich sound out of their instruments and manage well. Wiggs is caught between the playing styles of Bix and New Orleans cornets and shows that they are not incompatible. Fantasy and dynamics could be the keyword to describe Raymond Burke's clarinet playing. Bill Russell made a good recording job.
On the double CD there are much to choose from, I have taken the first number where we get to hear the long 32 bar verse to the short 16 bar tune.