Sorry / Singing the Blues
Paul and His Gang
Nu har jag lyckats identifiera och datera en kassettinspelning som flöt fram ur samlingarna. Enligt programtidningen skulle den fina internationella gruppen WASO spela på Hot House på Valborgsmässoafton 30 april 1987. Men med hjälp av anteckningar på almanackan och en dagbok har jag kommit fram till att så inte skedde.
Gruppen måste ha fått plötsliga förhinder så vi fick kasta in en grupp som hade börjat repetera lite och kallades för Paul and his Gang. Orkesternamnet skulle återkomma senare i en mer beständig formation.
Kvällen delades med trion Moonshine där jag och Sven ingick tillsammans med sångerskan Marie Valentin. Mitt i allt stoj med dansande och öldrickande på Mattssons Musikpub fick vi till en tribut till Bix!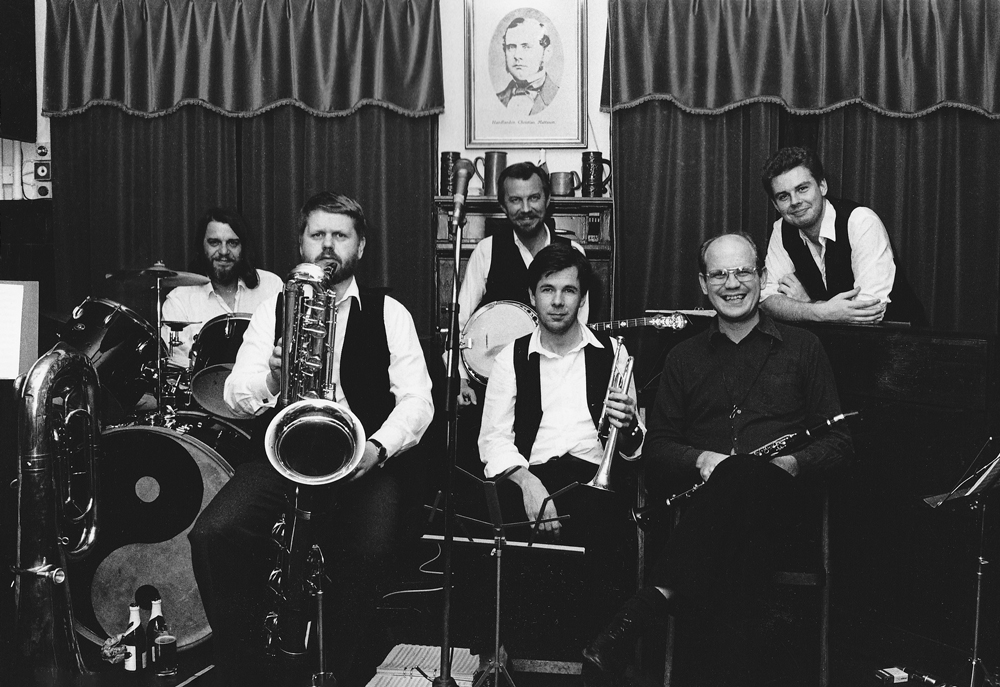 Paul and His Gang spelar Sorry och Singing the Blues på Mattssons Musikpub i Malmö, 30 april 1987.
Paul Bocciolone Strandberg – kornett
Anders Holmberg – klarinett, altsax
Sven Bjerstedt – piano
Björn Ekman – banjo
Tore Eriksson – bassax
Benny Trapp – trummor