Salty Dog
LP Riverside RLP 12-135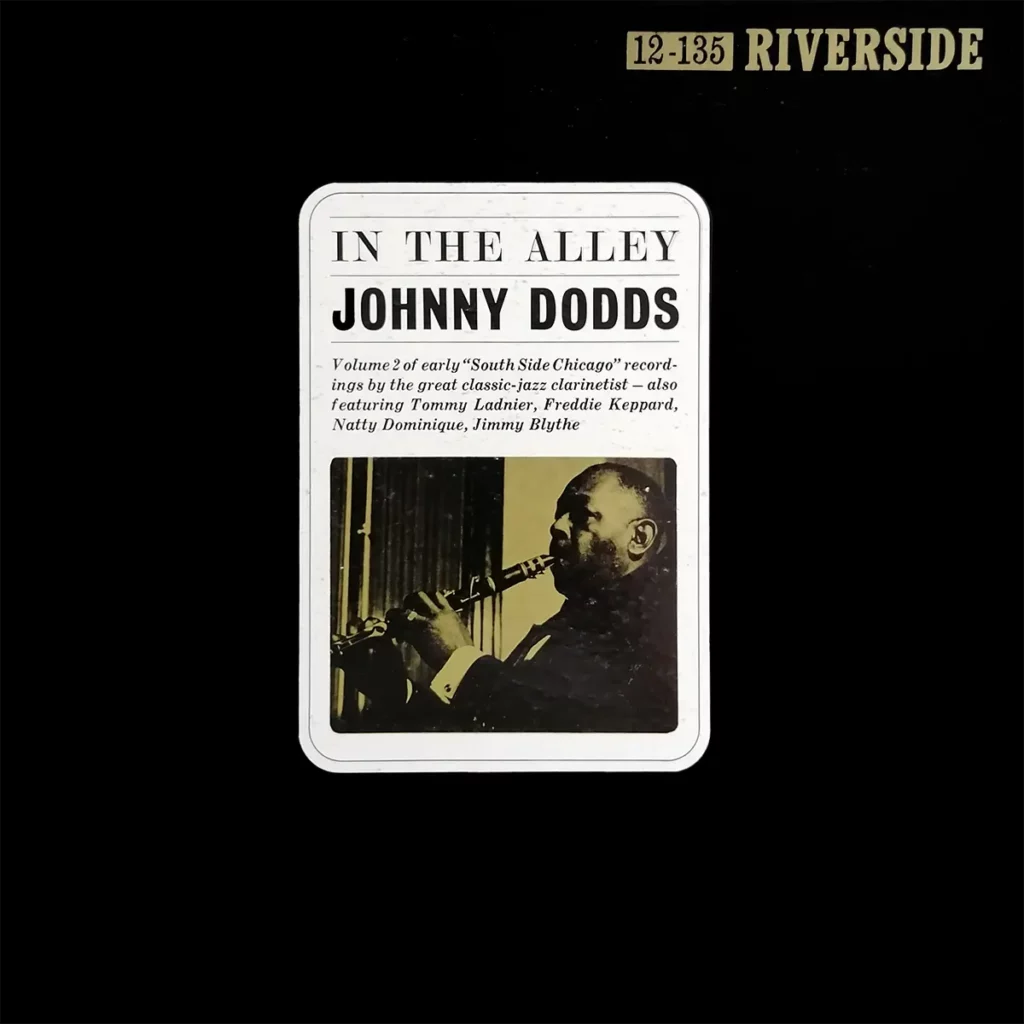 When Johnny Dodds arrived in Chicago from New Orleans he was not so young, 28 years and with a fully developed clarinet style. He had the ability to fill the ensemble like in recordings with King Oliver, and he was also able to shine as a solo player. On this record it's about fifty-fifty ensemble (with trumpet players Natty Dominique, Tommy Ladnier and Freddie Keppard) and solo work (with Jimmy Blythe, piano and Jimmy Bertrand on washboard), and all is good examples of the Chicago South Side style.
The two others in this trio that calls itself "Paramount Pickers" are not known by name, probably Blythe piano and Junie Cobb on tenor guitar and singing. (Papa Charlie Jackson wrote the tune and sings it himself on several records.)
Dodds belongs to a handful (maybe two or three handful) of jazz greats that generation after generation have tried to emulate without really succeeding. There are so many things about their playing, their technique, their strength, their original ideas resulting in unattainable art.
Lately there has been discussions about whether he used double or single lip embouchure which has not come to a convincing resolution.