I'm proud to present "Remembering", a new double-CD in co-operation with jazzarkivet. The production is a retrospective collection of recordings and presents two of my most successful bands, Scaniazz (CD 1) and The Absalon Orchestra (CD 2), covering the period from 1975 until 1988.
Buy at $15.00 (+shipping) ORDER NOW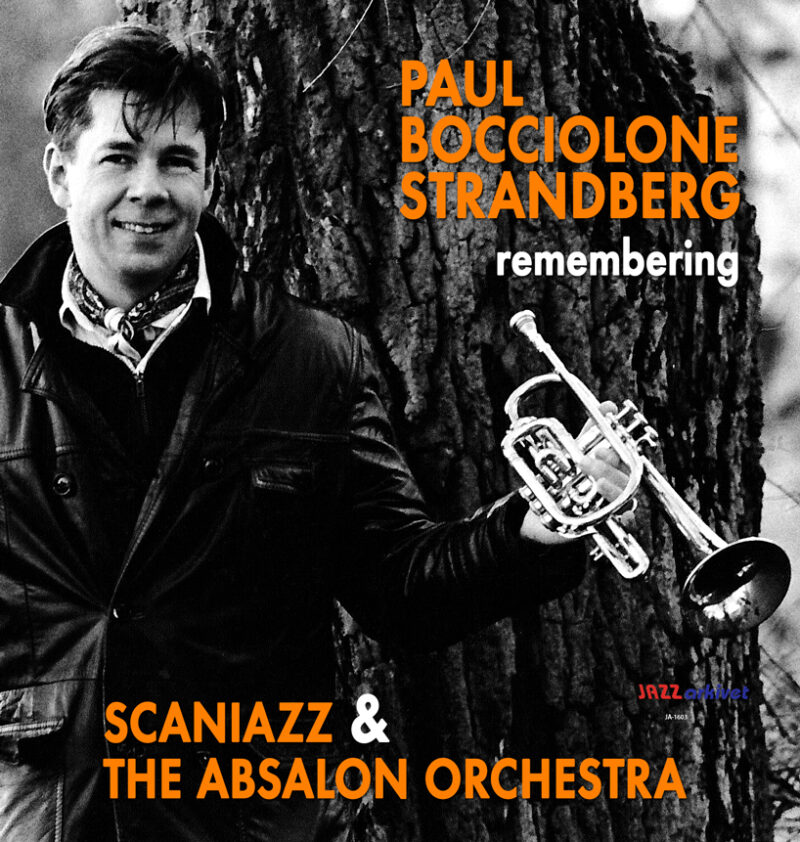 Those were great years for classic jazz in Europe and Scaniazz did regular visits to the major festivals. In one of them, the great Breda Old Style Jazz Festival in Holland we were discovered by an american jazz aficionado by the name of Bob Erdos, who had just got the idea to start a record label exclusively dedicated to traditional jazz. Thus we were lucky to record three LP's for the very successful Stomp Off Records and had a chance to reach a world wide audience. Most of the material featured on the actual CD was recorded in Sweet Silence Studios in Copenhagen, and some are live performances with the starting number actually taken from one of our inspired concerts in New Orleans, the birthplace of jazz.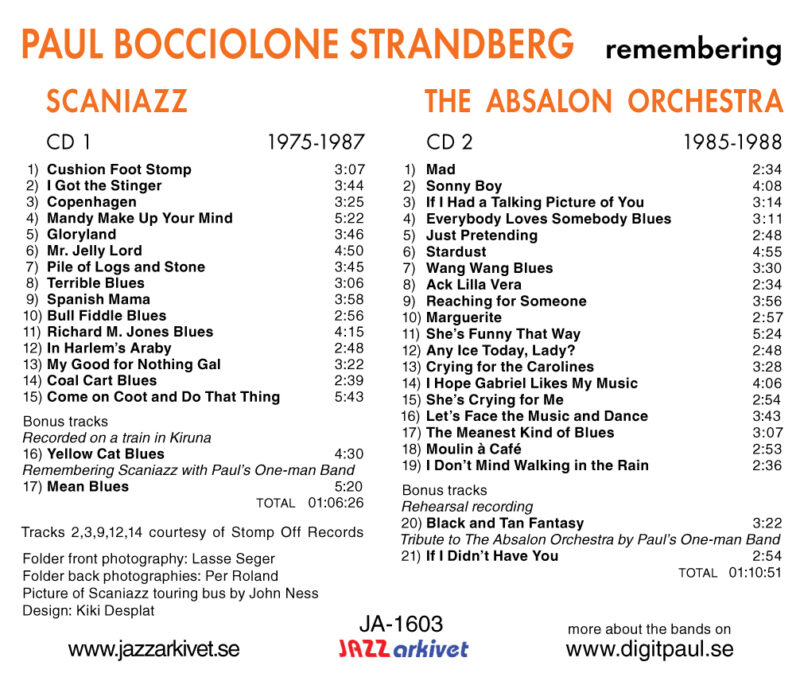 The Absalon Orchestra that likewise appeared at jazz festivals and clubs in Sweden and several other countries also found a new market, to play at private parties and other get together events where the people wanted to dance to the music from the 1920's. The band made recordings for Malmö Audio Production, a record company that was specialized in recording classical music in natural acoustics with a two microphone technique.
Regarding the choice of repertoire we have always wanted to share the joy of discovering tunes that the world almost forgot. Enjoy!
– French review by François Balzer in Jazz Dixie Swing
– French review by Laurent Verdeaux Lion's Club Magazine