Why Couldn't It Be Poor Little Me
LP Riverside Jazz Archive Series RLP 12-107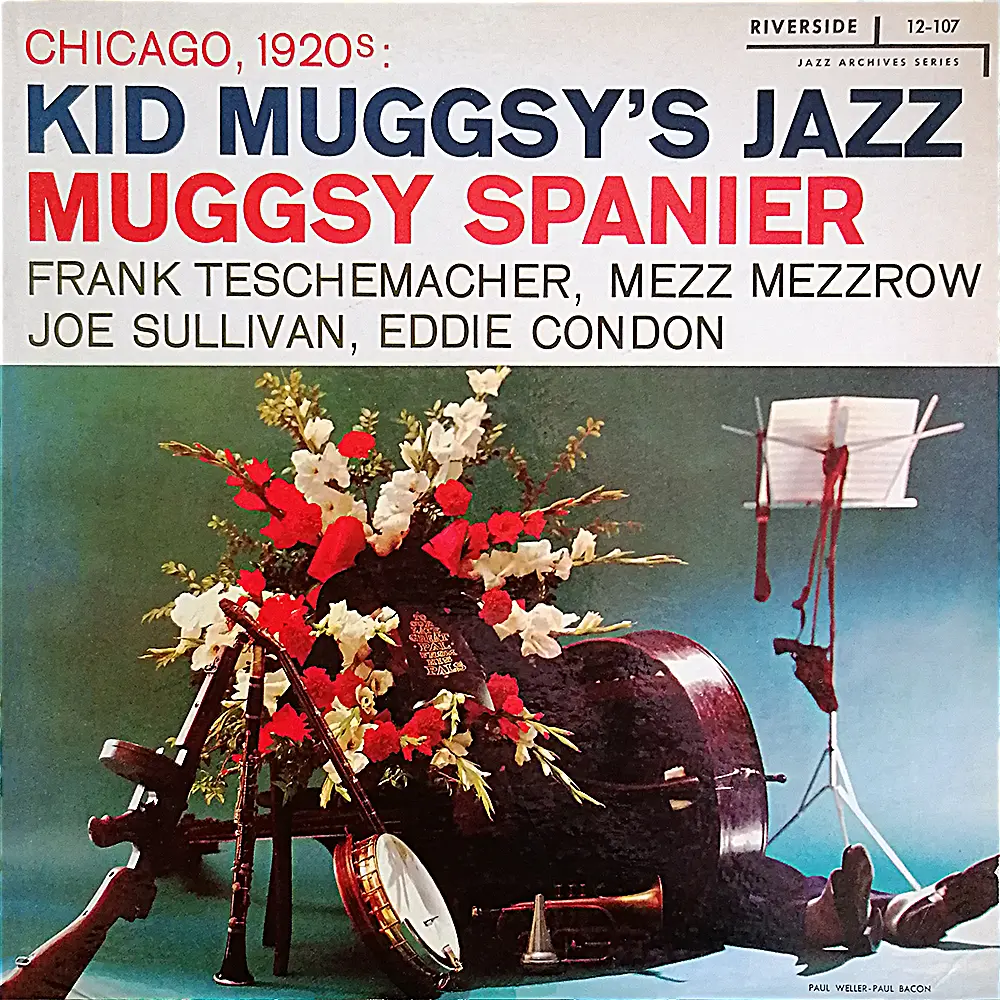 I had trouble with the lady in the music shop. At this time in the beginning of the 60s you could not go through the piles of LP records like you do today. They were all behind the counter, and you were supposed to know what you wanted. But I was sure that they had things hidden there that were highly interesting, so I kept on pestering the sales woman with "What's that down there?", and "The record that's red in the back, what is it?" and so on. Just before she would throw me out she came up with this one, and I shut my mouth and ran home with it.
Muggsy Spanier has himself told the story about how he at a very young age was allowed to sit in with King Oliver and that he was given a mute by the great man that he used all his life. It sounds like he went directly from the Lincoln Gardens where King Oliver's Creole Jazz Band played to the recording studio and cut this wax. His playing is rough and hot, bursting with inspiration from what he had heard and taken to his heart.
We also hear the fine clarinet of Volly DeFaut a musician who was appreciated by the otherwise critical to non New Orleans musicians, Jelly Roll Morton — to the point that they recorded a duo together.
The band with Muggsy and Volly is called Stomp Six and the other four members are Guy Carey, trombone; Mel Stitzel, piano; Marvin Saxbe, banjo and Joe Gish tuba. This Chicago recording was made in November 1924 and the popular tune was also interpreted by Louis Armstrong at a Fletcher Henderson recording session about a month later.