Freshman's Hop
LP Retrieval FJ-129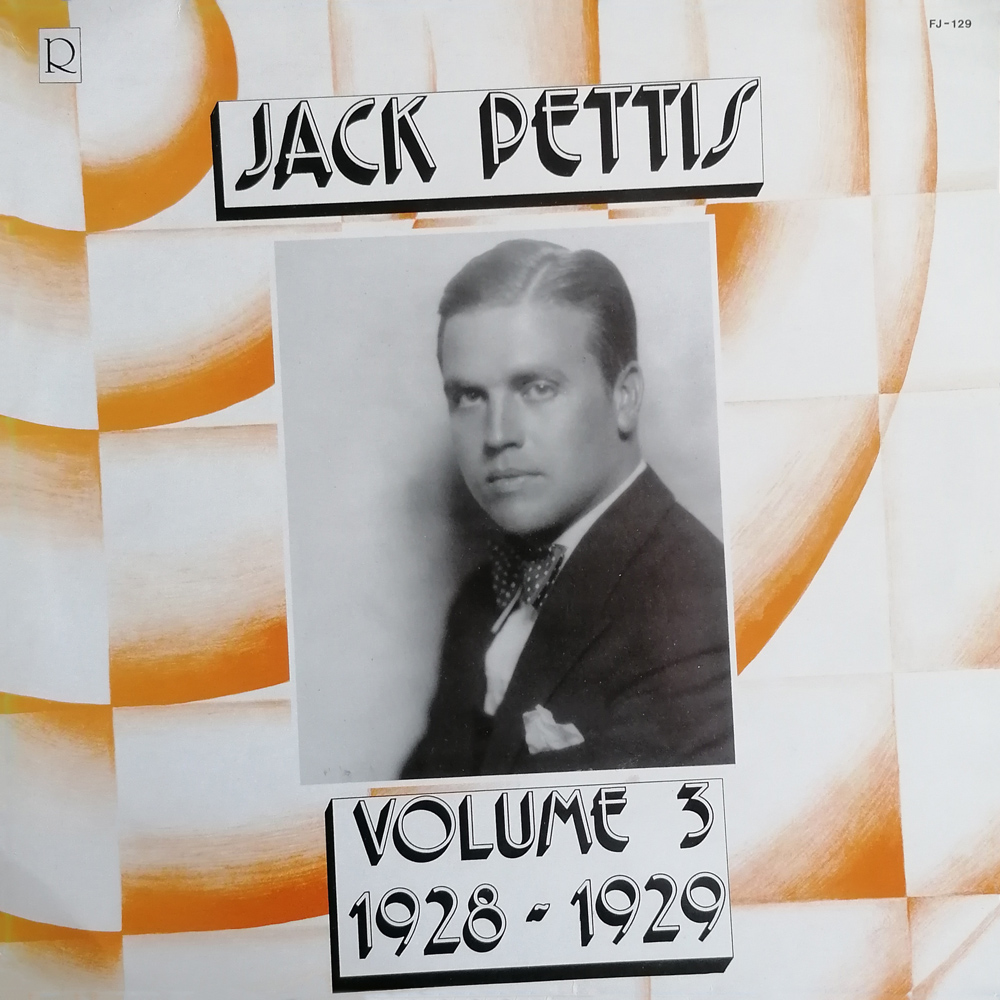 Jack Pettis, what a band he had in the studio! He played alto and C-melody sax himself with a nice mellow sound, and he was an important pioneer on the sax. With Ben Bernie's orchestra he played the first improvised solo on the instrument on film (Sweet Georgia Brown in 1925)! And he did some creative playing when he recorded with New Orleans Rhythm Kings in the beginning of the 20's.
This is volume three in a complete series with soloists like Jack Teagarden, Benny Goodman and Don Murray beside Pettis himself. The tune I have chosen here is the Okeh version of "Freshman Hop". The solo space is shared by Teagarden, trombone, Benny Goodman, clarinet and eight bars of good alto saxophone and the interesting Bill Moore on trumpet who normally plays muted but open here. It's like he has worked on this solo and bettered it after an earlier session and his attack and sound is something to be admired.
The recorded sound and the sound of the band is fantastic throughout!