Careless Love
American Music AM Records/Storyville SLP 128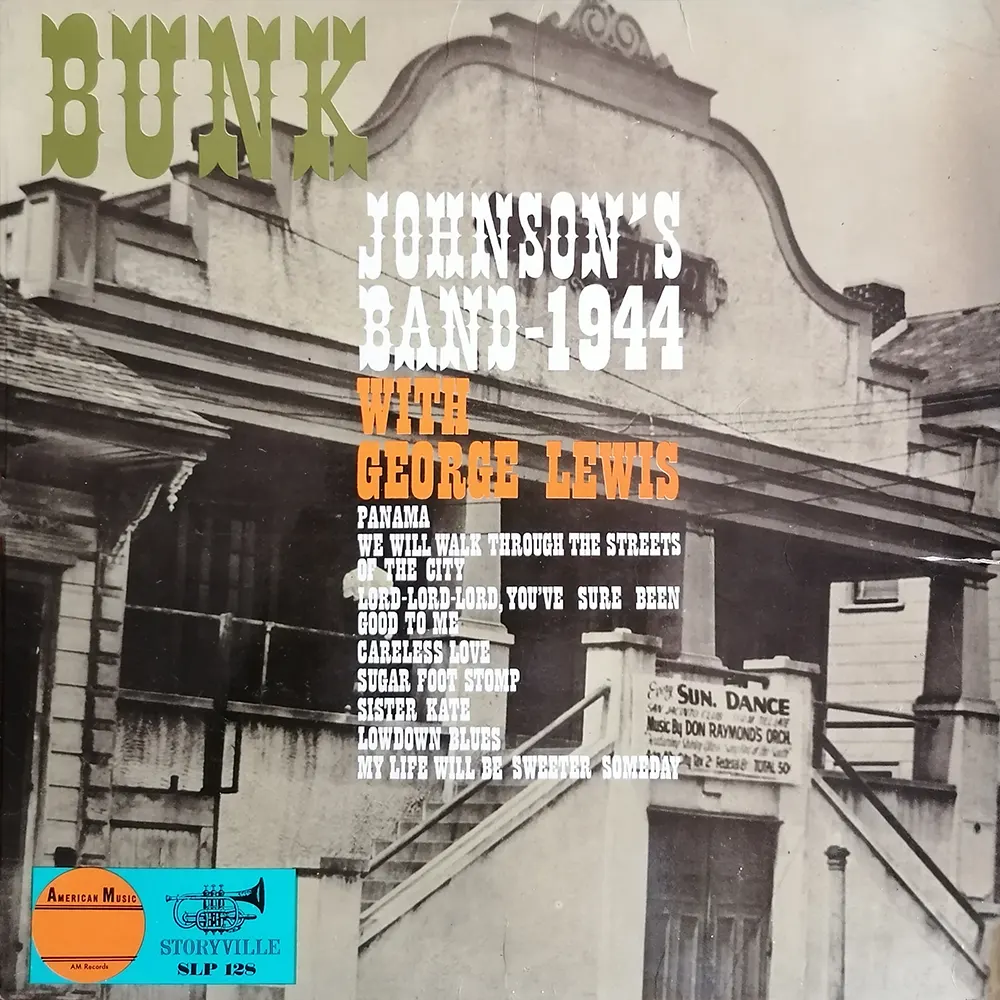 This record is an invitation to join an alternative musical universe, populated by so called "moldy figs" the enthusiasts of the revival movement. I have for many years myself been a member of the Swedish Bunk Johnson Society where one of the clauses is that you should not ever speak badly about Bunk, so I won't. I set aside thoughts about bad recording balance and the speculation whether the trumpet hero was drunk or not while recording.
We may see different pictures when we listen. The most obvious one and the one that the producers of the record embrace is to see the old New Orleans, a town much more silent than today with French style wooden buildings and where the acoustic music can be heard. It's a beautiful picture even when we move from the beginning of the last century until the time of recording on August 2, 1944.
Musically I hear a band that treats the simple melody with care and with the method of always letting it be heard in any of the three frontline horns. You get the feeling that once they have started playing it can go on forever and there is no hurry. That is something that sets it apart and that I enjoy together with the phrasing of Bunk himself, the singing sound of George Lewis' clarinet and the rhythmic playing from Jim Robinson's trombone, plus Baby Dodds playful variations on the drums against the steady ticking of Lawrence Marrero's banjo and Alcide "Slow Drag" Pavageau's slap bass playing.
There is a lot to listen to and enough "air" between the musicians to make it possible to hear everything.