High Society
Joy Records JOY 264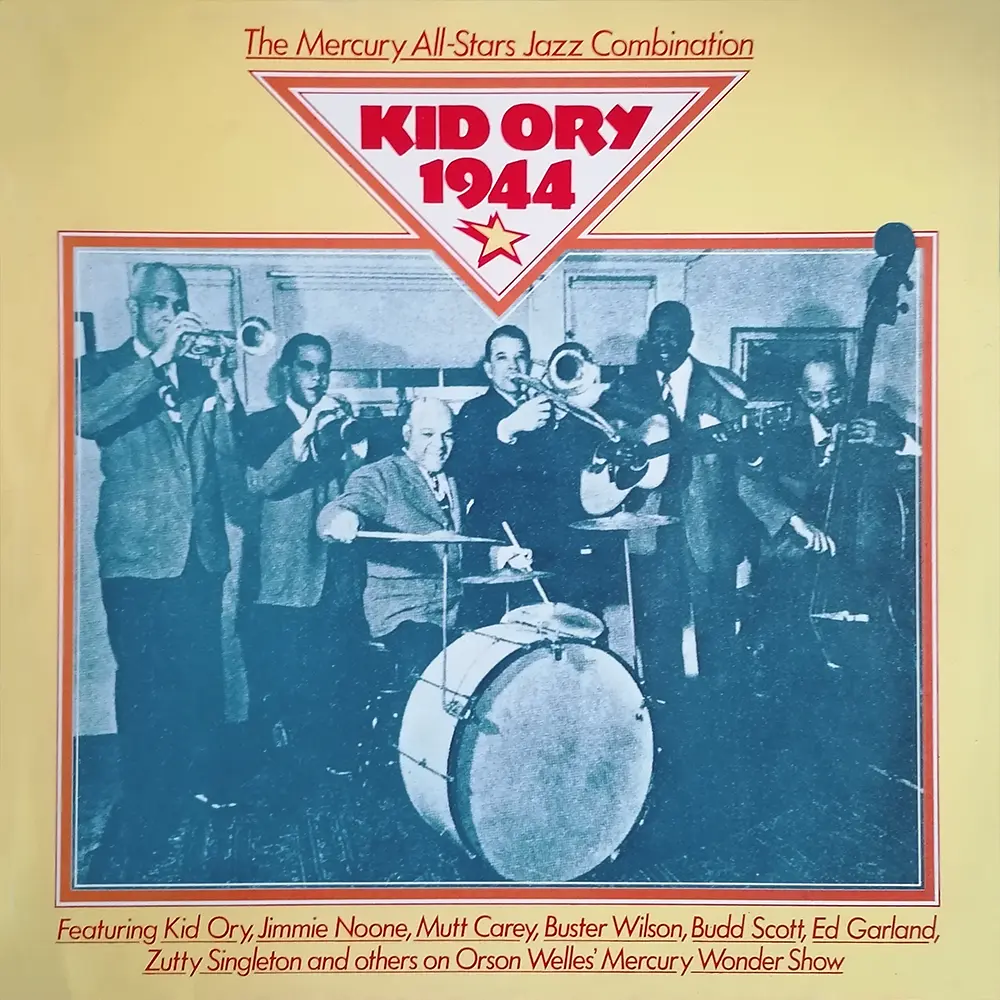 The sessions on this LP belong to the classical ones and have been released many times on different media and labels. They are transcriptions from radio programs in 1944, and I have chosen the first one from March 15.
We hear the unforgettable voice of Orson Welles who was the host of "The Mercury Wonder Show". (When you think of it film directors have done a lot for the early jazz.)
A band had been assembled by Merili Morgan of the Jazz Man Record Shop on Welles request. Since the program was aired from the West Coast where the retired veteran trombonist Kid Ory was living he became involved and the band that was named "The Mercury All-Stars Jazz Combination" became the starting point for the great "Kid Ory's Creole Jazz Band".
Jimmie Noone played clarinet but already at the second show a month later Orson Welles sadly had to announce that there had to be a change in the line-up. Noone had died of a sudden heart attack in the middle of this and was replaced by Wade Whaley and later by Barney Bigard.
But here on his last recording Jimmie Noone takes the obligatory clarinet chorus in High Society where, beside him and Ory, we also hear the other New Orleans veterans Mutt Carey on trumpet, Bud Scott on guitar, Ed Garland bass and Zutty Singleton on drums. The pianist is Buster Wilson.
Their appearance in the broadcast was a success.