Tears
LP EMI/Parlophone PMC 7038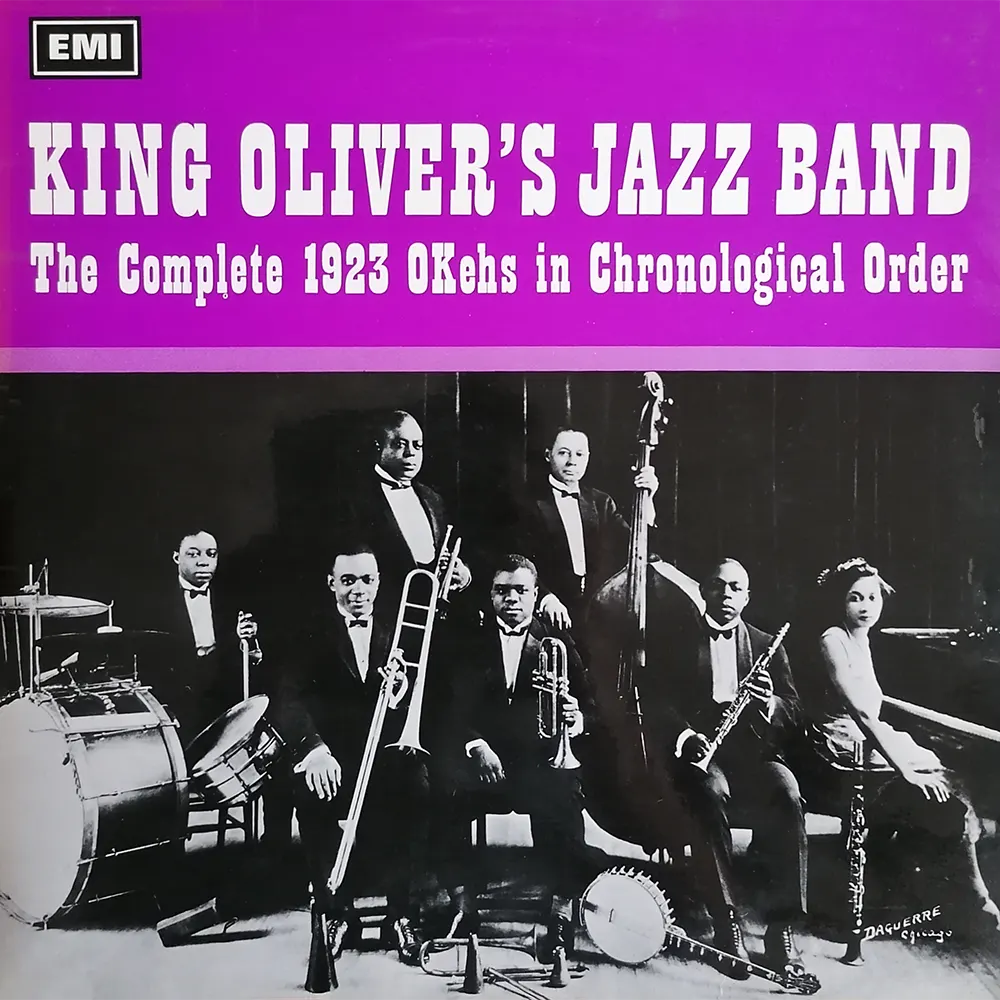 One day in the early 70s my friend the tuba player called me about a gig. He heard King Oliver music in the background. Later at noon he called me again to ask something and heard the same music behind me. In the evening when he called me to say that the gig was confirmed it was still the same record spinning, so he said: "Boy, you're having a King Oliver day!".
Yes, I had been out the same morning because I suddenly realized that I only had the Oliver OKeh's on reel to reel tape. So I went and bought this LP.
Now it is on the day 100 years ago that King Oliver's Creole Jazz Band did a session where they put the title above in the wax.
Louis Armstrong's nine exiting breaks are the highlight, but I also enjoy Oliver's impressive lead playing including some beautiful high register notes. The tune is a composition from Armstrong himself and Lil Hardin, the band's pianist.