Tessie! Stop Teasing Me
CD FROG DGF 58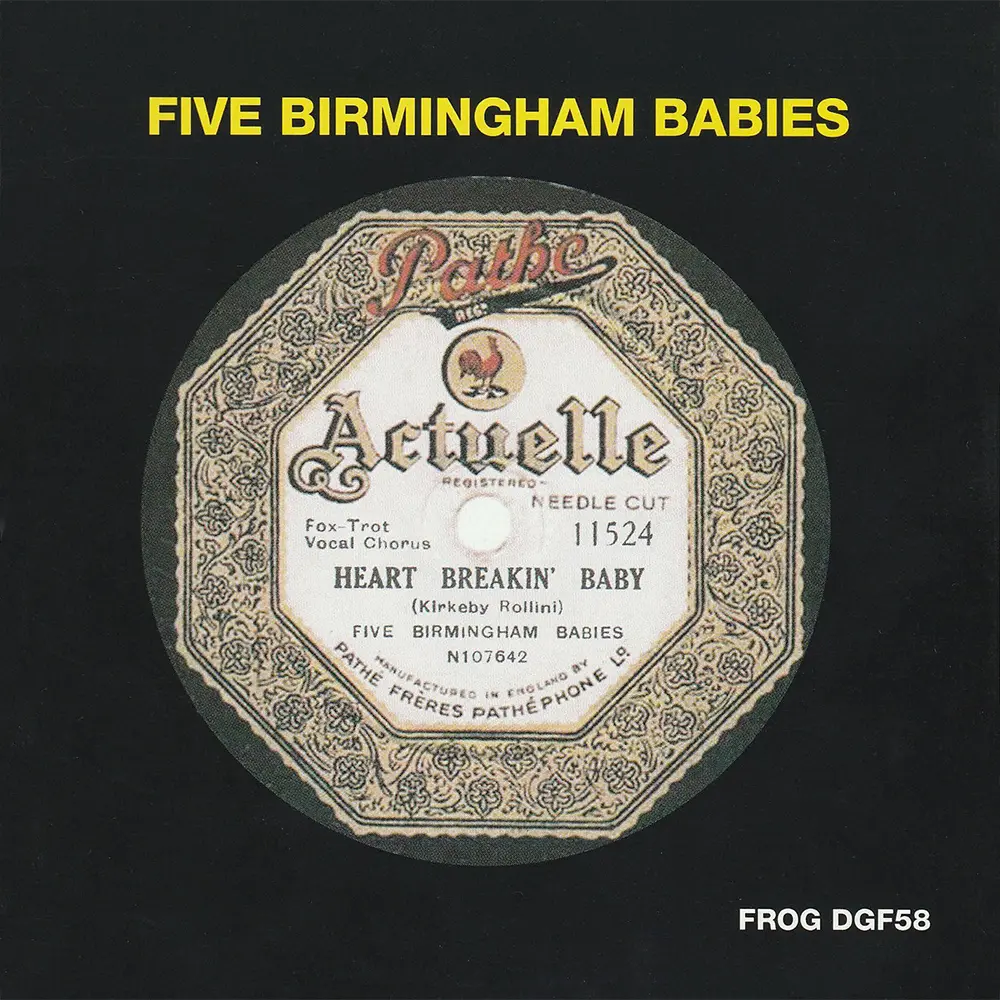 Today I listen to a very good CD, thanks to the producers at FROG records and to John R. T. Davies whose restoration and transfers of the originals from 1924 make them sound like new.
But most of all thanks to the band that in this case contains members from the fabulous California Ramblers who made some genuine jazz records under different names for different record companies. Here it is for Pathe Actuelle where they called themselves Five Birmingham Babies. They often used the same tunes in similar arrangements but with interesting differences. By comparison, you can establish that the musical frame is well worked out.
The much celebrated hero of the California Ramblers and related groups is Adrian Rollini with his outstanding playing on bass sax of which we get a lot of on most of the tracks on the CD, but still I have refrained from high-lighting that and chosen a recording where he plays goofus, and eventually kazoo.
Goofus is also called couesnophone since it was made by French Couesnon. It's a little instrument shaped like a saxophone with keys and reeds but unlike the sax it's possible to play more than one note at a time, which makes it sound somewhat like a harmonica or an accordion.
Irving Brodsky's steady piano playing is important and so is the rolling banjo of Ray Kitchingman, very well recorded here. His sound is exceptional and to my ears he plays a long neck plectrum banjo. I have never learned why he, a founding member of the Ramblers, left before the next session just a few months later. Maybe it was some business reason since he acted as the bands first manager. It certainly was not because he was a bad banjo player but no harm done to the band since his replacement Tommy Felline was on an equal level, but playing tenor banjo I think.
Stan King was the drummer on the date, and he is one of the two kazoo players in a duet. As the last but not the least member of the quintet we hear the hot cornet player Bill Moore.